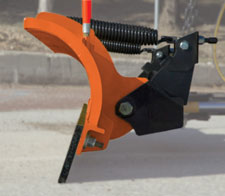 75 degree attack angle
---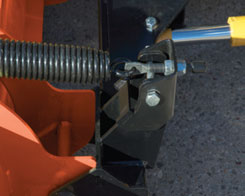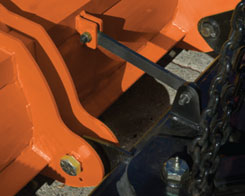 Both spring and shear pin trip mechanisms
---

We listen to RockKing rock plow owners.
One user wanted a place to store extra shear pins,
so we modified the shear pin arm to hold extra pins.
---

Many of our customers have requested we add deflectors to our
moldboard. We could have just put a piece of rubber on the front
edge, but this is the King. So we made the rubber follow the curve
of the rock plow moldboard to help with ejection and prevent creating a
place for debris to collect.
---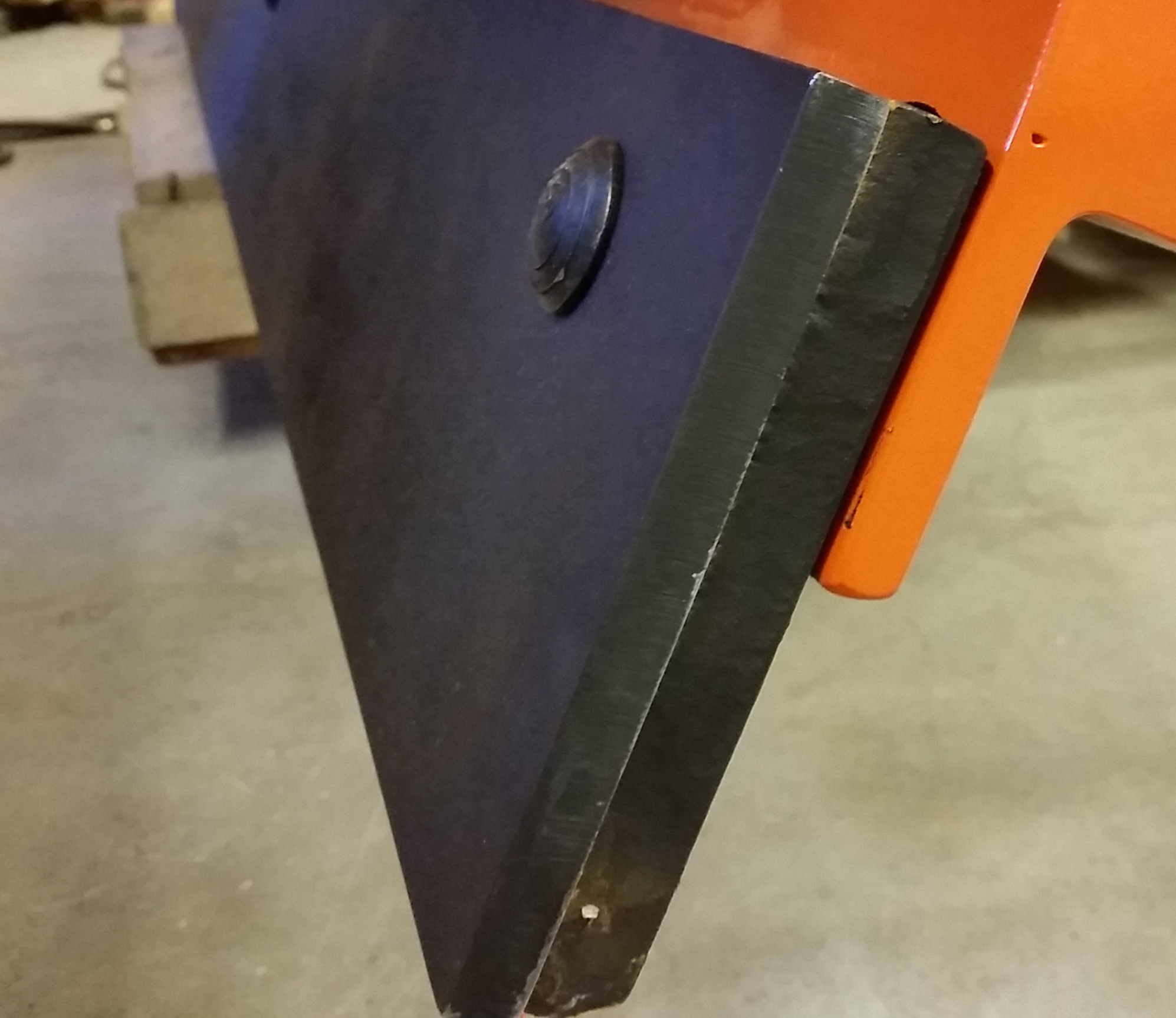 We have also added to our options list, a cover plate for the rock plow cutting edge. This extra piece of steel:
1. Protects the high carbon from breaking impacts.
2. Ties the high carbon steel plates together for a stronger cutting edge.
3. Adds weight to the moldboard to increase cutting ability.
---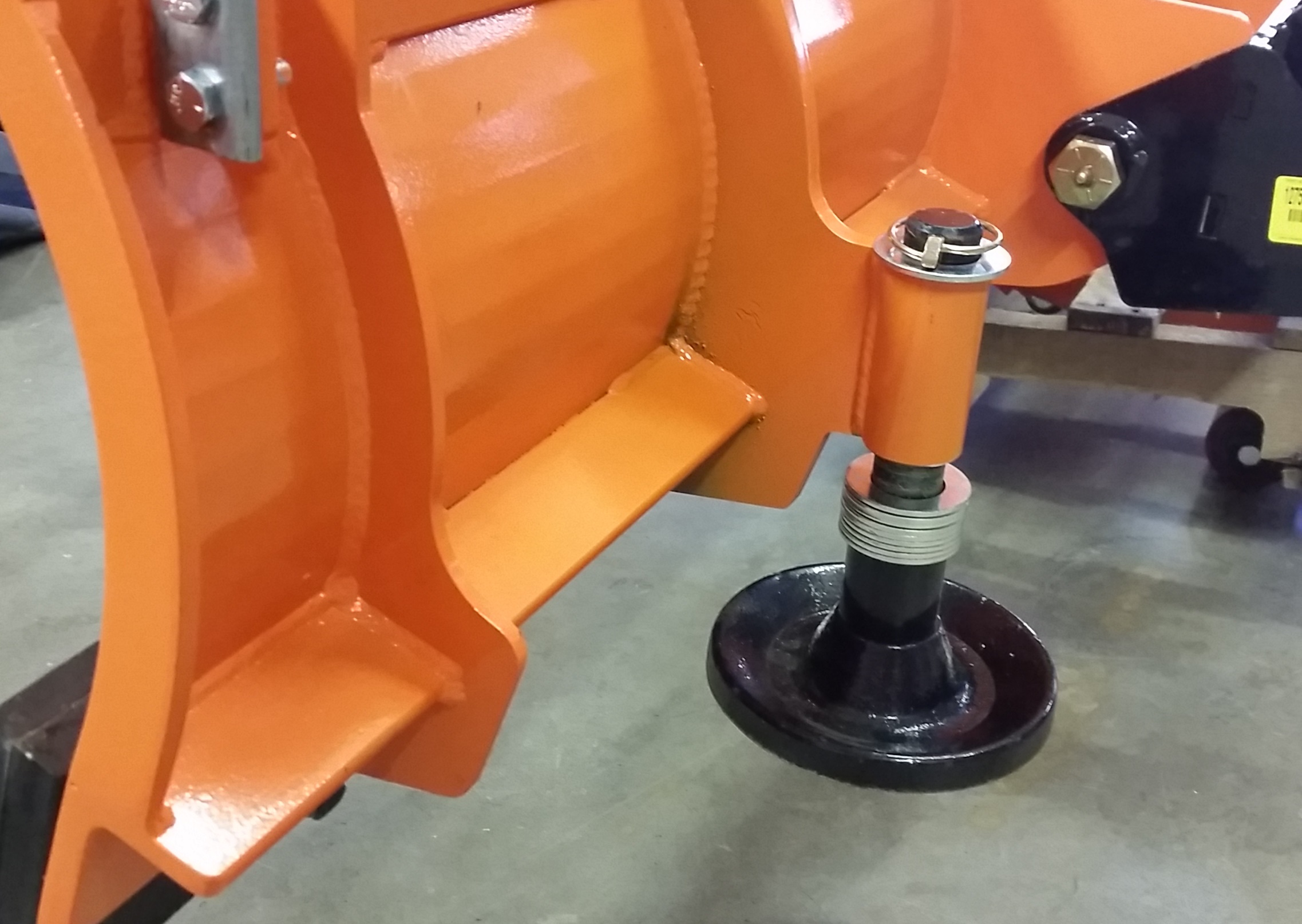 We had a request for a shoe option. So we designed and added it to our options list. This allows the Rockking rock plow to glide over uneven surfaces with ease.